Businesses in Rushcliffe are receiving targeted support from East Midlands Chamber to embrace digital platforms with the launch of a new programme.
The Rushcliffe Digital High Street project has received £25,000 from the Government via the UK Shared Prosperity Fund (UKSPF), following a successful bid from Rushcliffe Borough Council.
The project will help independent businesses located on a high street within the borough to improve their in-store and online presence.
A key part of the project is the Rushcliffe Digital High Street Bootcamp, a 12-week series of webinars taking place on Monday evenings, from 6pm until 7pm.
These bite-sized chunks of learning, which begin on 6 March and run until June, aim to help businesses use digital tools to boost their high street presence. The topics are varied and include developing know-how on social media, setting up or improving a website, better SEO, email marketing, online and social advertising, and e-commerce.
Diane Beresford, deputy chief executive of East Midlands Chamber, said: "Independent businesses thrive on the passion of business owners and their dedicated teams, but it is often hard to keep pace with all the tools and techniques that can help them grow.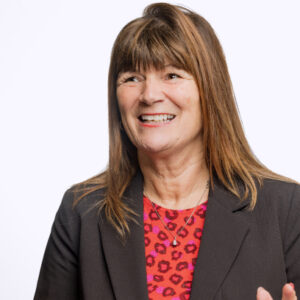 "We're fully aware that high street businesses have very full working days. That's why we've devised a series of webinars to run in the evenings when business owners can sit back and be guided by our expert consultants for a very manageable 45 minutes, with a further 15 minutes for any questions on implementing the advice provided."
Access to one-to-one support with Chamber digital adviser Steve Phillips is also being provided to 20 businesses on a first-come, first-served basis as part of the Rushcliffe Digital High Street project.
Councillor Andy Edyvean, deputy leader and portfolio holder for business and growth at Rushcliffe Borough Council, said: "The past three years have been especially challenging for high street businesses through the Covid-19 pandemic, experiencing supply issues, rising fuel costs, a shift to online shopping, and a challenging and unpredictable economy.
"We're therefore one of the first to act in the region by utilising this UKSPF funding and applying it to local businesses' advantage, with the support and expert insight of Steve and the Chamber.
"It builds on our support for local businesses in recent times, distributing Covid grants quickly and effectively, webinars during the lockdown periods and high street digital recovery grants to assist with digital trading, payment and marketing initiatives."
The programme of targeted support complements the Rushcliffe Business Adviser project, which is also being delivered by East Midlands Chamber.
Funded by Rushcliffe Borough Council, the Government and European Regional Development Fund, the project gives businesses beyond the high street the support they need via the Chamber-appointed Rushcliffe business adviser Insan Farooqi.
The full Rushcliffe Digital High Street Bootcamp programme can be accessed at bit.ly/40TPo9v
An event, titled "Converting web visitors into leads and sales", will take place at Rushcliffe Arena on 15 March from 9.30am to 2pm.