Commenting on the Government's publication of the Windsor Framework as a proposed agreement on the Northern Ireland protocol between the UK and EU, East Midlands Chamber director of policy and external affairs Chris Hobson said: "As part of the British Chambers of Commerce network, we have long been calling for a negotiated solution to the trading difficulties caused by the initial version of the Northern Ireland protocol.
"It's an important issue for businesses in our region to considerably reduce the checks and documentary requirements to move everyday goods across the Irish Sea, and the Windsor Framework should represent a positive step toward achieving this goal.
"More broadly, our businesses will welcome the potential for stabilising relations with the EU, which remains a hugely important trading partner as our nearest international neighbour.
"They will hope we can now move to a new phase of co-operation on trade, regulation, climate, migration and supply chain issues.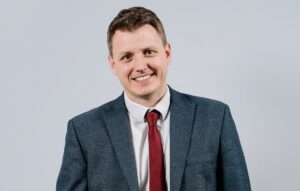 "However, there is still plenty of work to be done to support our businesses to import and export effectively.
"As we have outlined in our regional Business Manifesto for Growth, A Centre of Trading Excellence, we need to cut red tape for firms whether they are exporting to the EU or other markets.
"We would also like to see the Government provide enhanced financial support for companies looking to enter new overseas markets, as well as expand the Shortage Occupation List so employers have access to the international talent they need.
"This new agreement represents very promising progress, and we hope the UK Government, EU member state governments and EU institutions will seize this opportunity to improve our relationships, cut costs and remove red tape for exporting businesses."