Celebrations may be winding down for the King's coronation, but Derbyshire, Leicestershire and Nottinghamshire firms have been urged to seek the royal seal of approval for their own achievements by entering the UK's most prestigious business awards.
East Midlands Chamber is encouraging companies across the three counties to enter the King's Awards for Enterprise 2024, which opened for entries over the coronation weekend.
They will recognise organisations for their achievements across innovation, international development, sustainable development and promoting opportunity through social mobility.
Winners for the 2023 awards, which were previously known as the Queen's Awards for Enterprise, were announced last month and featured four from Derbyshire, two from Leicestershire and two from Nottinghamshire.
East Midlands Chamber chief executive Scott Knowles said: "Our region is full of fantastic companies that are breaking new ground in their sectors, delivering goods and services across the world, and demonstrating how business can be a force for good – which is why we are so keen to talk about the East Midlands being a Centre of Trading Excellence.
"Now, it's time to start spreading the word about just how great we are on a global stage and we would encourage businesses to shout about their achievements far and wide.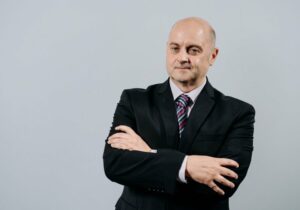 "The King's coronation was a tremendous occasion that brought the best of our country together, so what better time to use this as an opportunity to showcase the best of our region's business community by entering the King's Awards for Enterprise.
"It was exciting to see eight companies with links to our region – including six Chamber members – recognised in the 2023 awards but it would be great to grow this number in 2024 and really put the East Midlands on the map."
The King's Awards for Enterprise 2024 are free to enter and the deadline is midday on 12 September 2023. Applicants can enter multiple categories via an online process.
Shortlisted organisations will be notified in October and winners notified in March 2024, with unsuccessful organisations receiving feedback on their applications around the same time.
The list of winners is officially announced in the London Gazette on 6 May 2024 and representatives will be invited to attend a royal reception next summer.
Awards recipients are permitted to fly the King's Awards for Enterprise flag at their main office and use the emblem in marketing materials for five years.
They will also receive an official certificate known as a grant of appointment and a commemorative crystal trophy.
For more information about eligibility criteria and to apply for the King's Awards for Enterprise 2024, visit www.gov.uk/kings-awards-for-enterprise.