Young professionals in the East Midlands have been invited to take part in a survey as part of a project to enhance their development opportunities.
East Midlands Chamber's Generation Next network has launched the study to gain a deeper understanding of what young people want to achieve and what support they require to realise aspirations.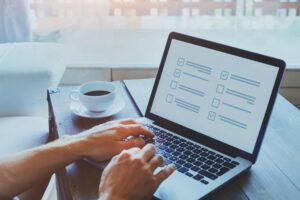 The survey results will help it to improve the network, which supports 18 to 35-year-olds working in the region to develop their skills, access mentoring opportunities, broaden their networks and have their achievements recognised through an annual awards programme.
With only about a third of graduates from the region's six universities remaining in the East Midlands after completing their studies, this will also support Generation Next's wider mission to retain more young talent in Derbyshire, Leicestershire and Nottinghamshire.
East Midlands Chamber director of resources and Generation Next lead Lucy Robinson said: "Graduate retention is one of the major issues holding back our economy from realising its tremendous potential as having a young, skilled workforce can attract businesses to invest here, which creates the jobs and wealth that allows our communities to prosper.
"The insights we will gather from this survey will be crucial in helping the Chamber and employers across our region to address the needs and values of our young workforce, so we can together create opportunities to help them build their futures in the East Midlands."
The network, which is backed by a governance board of "champions" within its age group, aims to achieve this by creating better business and learning opportunities tailored to the needs of young workers through its skills-based and social events, mentoring scheme and document library.
The survey will also assist by amplifying their voice across the East Midlands Chamber network of more than 4,000 members, giving regional employers an insight into the driving forces behind young people's early career choices so they can create a better environment for them to live and work.
Findings will be outlined at Generation Next's inaugural conference in October, which is funded by its newest partner, ITS Technology Group.
Daniel Nikolla, chair of the Generation Next board and marketing manager at Hardy Signs, added: "Launching the survey is one of my key objectives for my term as chair. We want to be the voice of the next generation of business and amplify their messages to the wider business community, and the results from the survey will help us do just that."
"We are looking forward to seeing the results and using that insight to shape our 2024 events programme for our members."
To take part in the survey, visit bit.ly/GenNextsurvey.