Generation Next is running its first-ever conference on 9 October to help young professionals ignite entrepreneurial thinking.
Held at the City Ground, home to Nottingham Forest FC, the East Midlands Chamber-run event will take a deeper dive into how to adopt an entrepreneurial mindset to navigate a variety of situations, opportunities and obstacles, and how it can be used to meet business objectives.
Welcoming inspirational speakers
Celebrity chef Jon Watts will be the keynote speaker and he will talk about how he overcame adversity to carve out a successful career in the hospitality industry.
Jon ended up in prison with a six-and-a-half-year sentence as a teenager, but found a passion for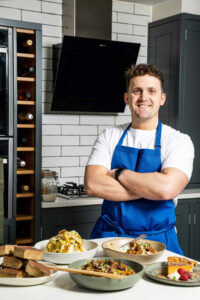 cooking while completing his Duke of Edinburgh Award, becoming the first person in custody to achieve all three accolades.
He was later employed by chef Jamie Oliver for five years before setting up his own catering company, which saw him cooking for royalty and landing some major contracts, such as ITV's X Factor.
Jon adapted his business in the coronavirus pandemic and used his profile to become one of the top recipe creators, leading to national recognition on prime-time television shows, as well as a publishing deal, with his first cookbook being released in October 2023.
He is joined on the agenda by Stephen Fern, managing director at 200 Degrees Coffee. Since it was founded in Nottingham in 2012, 200 Degrees Coffee has expanded to 18 coffee shops and six barista schools, and sells its coffee across the country.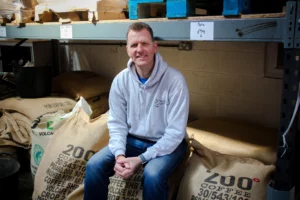 Stephen has more than 20 years' experience across finance and operational roles, using his financial insights to drive operational performance and cashflow while maintaining focus on employee engagement, culture and customer experience.
New insights into the next generation of business in the East Midlands
The half-day conference will also mark the launch of a report providing insights into the development needs and views of the young generation in the East Midlands business community, following a recent survey.
The event is backed by Generation Next partners ITS Technology Group as headline sponsor, as well as Mattioli Woods and MHA.
Dave Ferry, head of enterprise at ITS Technology Group, and Callum Griffiths, trainee consultant at Mattioli Woods, will sit on a panel discussion led by East Midlands Chamber's director of policy and insight Chris Hobson. The panel will discuss the findings from the report and what businesses in the region must do to attract top young talent.
East Midlands Chamber's director of resources and Generation Next lead Lucy Robinson said: "The conference will be an excellent opportunity for young professionals, and their employers, to learn more about how entrepreneurial thinking can be applied to all areas of working in business.
"We also look forward to sharing the results of our first-ever survey, which will help inform our network's activity moving into 2024 and beyond."
To book tickets, visit https://bit.ly/GNConference