Commenting on the latest figures from the Office for National Statistics (ONS) showing consumer prices index (CPI) inflation was 4.6% in the year to October 2023, East Midlands Chamber chief executive Scott Knowles said: "Headline inflation falling by more than 2% compared to last month, to the lowest level in two years, is encouraging for businesses as they have cited inflation and its wider impact as their greatest concern for some time now.
"The data also shows input costs for producers has dropped, with producer price index inflation at -2.6%. This confirms what companies in the East Midlands are telling us about the cost pressures from energy, raw materials, people and fuel continuing to ease.
"Our Quarterly Economic Survey for the third quarter of 2023 shows a net 27% of firms expect these input costs mean they will be forced to raise their own prices in the coming year – down from a net 31% the previous quarter and a net 52% in the first three months of the year.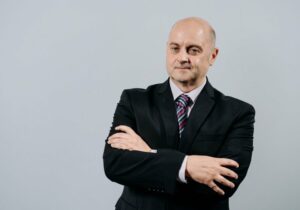 "However, the reality is that prices are still worryingly high for consumers, and this has dampened spending with firms, which are telling us their sales activity has slowed down from both domestic and overseas markets in recent months.
"With so much uncertainty remaining, businesses are still struggling to invest in both their plant and equipment, and their people, as they face the challenges of high interest rates, skills shortages and difficult trading conditions.
"Next week's Autumn Statement provides a huge opportunity for the Government to outline a clear, ambitious strategy for growth that helps firms to do what they do best, which is to stimulate growth and create opportunities in their local areas.
"To this end, we're calling for action from the Chancellor in what we call the 'four Is' – investment, innovation, infrastructure and international trade – as part of our regional economic blueprint, A Centre of Trading Excellence: A Business Manifesto for Growth in the East Midlands and Beyond.
"Action in these areas should involve helping with the tight labour market by incentivising firms to upskill their people and making it easier to recruit skilled workers from overseas, more financial support for research and development in key sectors, and cutting red tape that continues to hinder exports.
"If we can start getting this right, we can drive inflation down further, kickstart a period of sustainable economic growth and deliver better prospects for all."