Commenting on the Chancellor's Spring Budget announcement today (15 March), East Midlands Chamber director of policy and insight Chris Hobson said: "This Budget, delivered against a backdrop that wasn't as gloomy as some feared six months ago, provided small nudges in the right direction but was found lacking when it came to setting us on course towards an ambitious vision for the UK economy.
"It was introduced by the Chancellor as a Budget for growth and removing obstacles for businesses. This was promising, as we have stressed the importance of 'getting the basics right' in our Business Manifesto for Growth, but the actual meat of the content was light in this respect.
"While businesses will welcome a medium-term and potentially long-term replacement for the super-deduction, there are question marks over whether this will spur the levels of investment we need, which is fundamental to sparking the economy into a period of sustained growth. Ignoring the importance of investing in people also feels like a missed opportunity.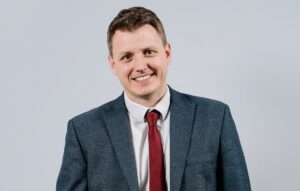 "The objective of tackling rising economic inactivity is rightly identified as a national priority due to the fact we are dealing with one of the tightest labour markets in recent times.
"Supporting the over-50s back into employment is a key ingredient of this but, again, the measures to do this felt a little lacklustre and could have gone further.
"The highly-publicised free childcare expansion is another step in the right direction but the benefits of this won't be realised for some time yet, which doesn't help businesses in the here and now as they grapple with labour shortages.
"Meanwhile, it was pleasing to see the East Midlands namechecked as one of 12 locations for an investment zone.
"We need to hear more detail about what this will involve but it's essential there is an explicit emphasis on innovation in order to fully realise the benefits of bringing businesses and universities closer together to spur economic growth.
"Ultimately, this was a Budget with lots of rhetoric and carried the right sentiment, but how it plays out in reality still leaves a lot to be desired and may not be the difference-maker trailed by the Chancellor when it comes to growing the economy."