Refugees from countries including Ukraine and Syria are being supported into work across Derbyshire, Nottinghamshire and Staffordshire by a partnership between two chambers of commerce.
East Midlands Chamber and Staffordshire Chamber of Commerce are working together to develop refugees' skills, employability and social integration, with the aim of enhancing confidence among individuals who have fled war, violence or persecution to take on jobs here – and in turn help businesses to fill vacancies.
In response to the crisis in Ukraine, members of East Midlands Chamber's employment services team have made weekly visits to Nottingham Ukrainian Cultural Centre to help refugees arriving in the area.
The team has supported more than 150 individuals with personalised training courses, CV and job application writing, interview preparation, housing and financial assistance, introductions to employers, including Nottingham Venues, Pizza Factory and Smyths Toys. It has also worked with Nottingham-based charity Refugee Roots to provide English language lessons and address mental health barriers.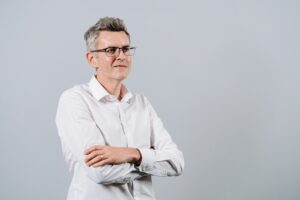 Paul Needham, head of employment services at East Midlands Chamber, which represents Derbyshire, Leicestershire and Nottinghamshire, said: "Given the extremely tight labour market we are experiencing right now – our research shows that while six in 10 East Midlands businesses attempted to recruit in the first three months of 2023, almost three-quarters (73%) of those struggled to fill roles – we have been engaging businesses about the benefits of adopting inclusive recruitment policies to open up vacancies to a wider pool of people, including refugees.
"Supporting Ukrainian refugees in Nottinghamshire over the past six months has been a really rewarding exercise for our team given the desperate circumstances these people find themselves in, and it has provided an important platform for introducing more families and individuals to our wide portfolio of employment services, which break down barriers to work.
"We now want to replicate this work in Derbyshire in partnership with Staffordshire Chamber, which has had great success within its own area, to provide further job opportunities that will enable refugees to integrate into our society and contribute to the communities they now call home."
Positive Pathways programme supports more than 250 individuals
For the past two years, Staffordshire Chamber has run the Positive Pathways programme, which provides employability skills development and business start-up advice to Afghan, Syrian and Ukrainian refugees now based in Staffordshire, and connects them with local companies.
Part-funded by the EU's Asylum, Migration and Integration Fund, it has supported more than 250 people, including highly-skilled professionals such as doctors, surgeons, nurses, psychologists, dentists, engineers, project managers and accountants.
All individuals have had to meet Government criteria showing their right to work in the UK and been aged 18 or older.
Positive Pathways project manager Julie Priestnall said: "Refugees are often skilled and capable individuals who hold qualifications and practical experience across various areas of work, as well as a willingness to learn, which means they can provide a significant contribution to businesses with a little bit of support.
"The impact of Positive Pathways has been enormous – not just on the individuals who have needed our support to give them the confidence to take on jobs but also to the local economy, which has benefitted from their skills to plug gaps in the labour market. Global events mean this type of support is needed now more than ever."
Some of the barriers to employment faced by refugees include a lack of work references or knowledge of the labour market, not having completed education before fleeing their country or qualifications not being recognised in the UK.
The chances of refugees returning to employment often lesson the longer they are unemployed as they lose confidence and self-esteem.
Nottingham Venues takes a lead in employing refugees
East Midlands Chamber has already worked with conference and event space operator Nottingham Venues, helping to place Ukrainian national Anastasiia Markeliuk as a food and beverage assistant.
Anastasiia comes from Kherson, one of the first areas in Ukraine to be invaded by the Russian army, and was taken in by a family from Lady Bay, Nottingham, after fleeing the country via Poland. She has a master's degree in geography and sociology, and understands her current role is a stepping-stone for future job prospects.
She said: "I am very grateful for the support I have received since I have arrived in the UK, both from my host family and Nottingham Venues.
"The refugee community often features very skilled people who have a lot to offer and can make a real difference to companies, so I would encourage businesses to be open to the opportunities that employing refugees can provide."
Suzie Adams, HR director at Nottingham Venues, which operates East Midlands Conference Centre and The Jubilee Hotel and Conferences among other venues, added: "We have a number of employees from the Ukrainian community working in a variety of roles within our business.
"We are trying to support them as much as possible, whether in a work capacity or if they need any support outside of work.
"Almost all are highly educated with a wide variety of qualifications. Their spirit, determination combined with an ability to turn their hands to anything makes them an asset to our team or indeed any business.
"There are skills shortages in many sectors in the UK at the moment and businesses should not be discouraged from employing refugees to fill those roles, as well as training and developing home-grown staff. There is support out there from the Chamber of Commerce and other organisations that can help companies looking to employ refugees."
Individuals and businesses can find out more by contacting East Midlands Chamber's employment services team at employment.services@emc-dnl.co.uk and Staffordshire Chamber's Positive Pathways team at positivepathways@staffordshirechambers.co.uk.