From supporting out-of-work people to find sustainable jobs to creating workplaces where employees feel they "belong", new thinking is needed from businesses to plug major skills gaps, says East Midlands Chamber.
The business support and representation network for Derbyshire, Leicestershire and Nottinghamshire is embarking on a strategy to support firms with their people needs by gathering intelligence from employers, facilitating the sharing of best practices and creating new toolkits.
A key milestone in this work was the East Midlands People and Skills Summit, held in partnership with Loughborough University at its West Park Teaching Hub yesterday (Thursday 8 June).
More than 200 delegates heard from speakers including Baroness Nicky Morgan, the former Education Secretary who now chairs The Careers and Enterprise Company, a national organisation that helps to bring employers closer together with educators in developing careers education.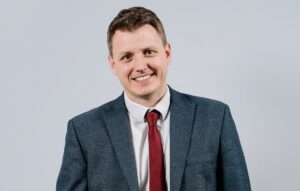 Naomi Clayton, director of the Learning and Work Institute, also discussed research into why the UK has a shortfall of about one million workers compared to pre-pandemic trends because of rising economic inactivity levels – in which people have left the labour market for reasons such as long-term sickness, caring duties, studying and early retirement.
East Midlands Chamber director of policy and insight Chris Hobson said: "People are a critical ingredient to businesses realising their growth ambitions, yet many have faced major challenges in finding the skills they need from one of the tightest labour markets we have ever seen.
"In 2023, we are in a position where a multitude of changes are unfolding – whether it's in technology, ways of working or the make-up of our society and workforce – which means we must adopt new thinking to how we recruit and retain our people for business needs.
"The Chamber has a key role to play in helping firms navigate these areas, and the East Midlands People and Skills Summit was a major milestone in this body of work, with the insights we learned helping us to determine the practical business support tools we can create.
"These cover how they can tap into the young talent coming out of our schools, colleges and universities, but also includes how we engage those people who have left employment since the beginning of the pandemic.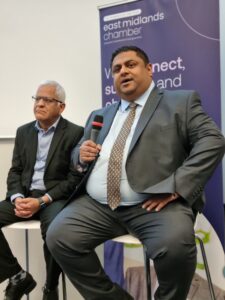 "We must also consider how to create a sense of belonging within workplaces, which engages a more diverse workforce with the ability to bring new ideas, perspectives and skills to an organisation – ultimately benefitting the bottom line."
East Midlands Chamber's Quarterly Economic Survey showed that while six in 10 East Midlands businesses attempted to recruit in the first three months of 2023, almost three-quarters (73%) of those struggled to fill roles.
Other key activity within its people and skills focus includes dedicated research into inclusive workplace policies across East Midlands employers, a roundtable about how to support more businesses in this area, and the launch of a Collective Skills Intelligence Observatory that provides a data-led approach to help companies and educators understand skills needs and delivery in local areas.