Boots has once again topped the East Midlands Top 500 Companies index, which is published today.
The Nottingham-based health, beauty and pharmacy retailer placed number one on the list based on its turnover of £7.8bn for the year to 31 August 2020, although this was down from £8.71bn.
In second place was Leicestershire-based Sytner Group (£4.87bn), followed by Barratt Developments (£4.81bn), Frasers Group (£3.63bn) and Next (£3.53bn).
The 500 companies in the listing had a combined turnover of £82.1bn, compared with £90.47bn in the 2022 list – a 9.3% decrease.
They employed a total of 434,348 people – both nationally and internationally in some cases – and this figure fell by 7.5% from 469,512 in last year's index.
The EM Top 500 was launched in 2020 by Reach plc, the publisher of Business Live, in partnership with De Montfort University (DMU), University of Derby, Nottingham Trent University, Bradgate Estates and East Midlands Chamber.
It aims to highlight the largest businesses based in the three counties covered by the Chamber – Derbyshire, Leicestershire and Nottinghamshire – and to track the changes in the composition and performance of this group of companies.
David Rae, professor of enterprise at DMU's Leicester Castle Business School, led the research team behind the index.
He said: "These businesses are at the heart of the East Midlands' economy, and are high on the list of those most likely to drive growth and create jobs in the future. Their prosperity affects not only the workforces, supply chains and the communities around them, but ultimately everyone in the region.
"The first EM Top 500 was launched in May 2020, with both the 2020 and 2021 reports published as the effects of the Covid-19 pandemic and lockdown impacted on our lives and businesses, while the 2022 report was overshadowed by uncertainty from political events and the war in Ukraine.
"The fourth EM Top 500 for 2023 again appears in a changing economic context, in which the UK economy has avoided recession and the region's businesses continue to show resilience in response to diverse challenges, as well as emerging opportunities."
How is the East Midlands Top 500 index compiled?
The EM Top 500 index lists private and public limited companies with their registered offices located in Derbyshire, Leicestershire and Nottinghamshire. It does not include large employers that have their registered offices elsewhere; nor does it include public organisations, mutually owned, co-operatives, and educational and health trusts that derive most of their income from Government.
The 2023 index uses historical data from Companies House accounts filed for the period between 1 July 2020 and 30 June 2021. It ranks companies by their annual turnover and includes the number of employees.
Movers and shakers in the East Midlands Top 500 index 2023
The top four highest new entrants moved their registered offices from other locations to the East Midlands. The highest of these is C&C Topco, which owns a growing portfolio of domiciliary care service businesses. Now based in Nottingham, it ranked 36th with a £299.59m turnover and 13,890 employees.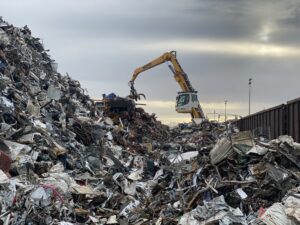 Among East Midlands Chamber members, the highest new entrant is Healthnet Homecare (UK), now registered in Swadlincote, Derbyshire. The company provides nursing and pharmacy services to home and community care patients in partnership with the NHS, specialising in patient-centred homecare. Listed at number 60, annual turnover grew by £61m to £195.57m in 2021 and it employs 159 people.
The highest climber is Chamber member Ward Group Holdings, which rose from 290th to 66th place. Operating under the primary trading business of Donald Ward Limited, the fourth-generation family business recycles metal and waste, employing 339 people. It achieved 22% growth in turnover in 2020-21 to £173.91m, driven by increased sales volume, and a further 76% the following year – making it a company to look out for in future EM Top 500 rankings.
Industrial plant engineering and hire firm WB Power Services, also a Chamber member and located in Heanor Gate, also had a strong showing by climbing 202 places from 480th to 278th. Turnover was up by 73% to £44.5m after it attracted large contracts and grew its power generator hire fleet
Largest 20 companies in the East Midlands
The EM Top 500 was launched at a breakfast event held today (30 June) at Leonardo Hotel East Midlands Airport. The top 20 companies are listed below:
| | | | |
| --- | --- | --- | --- |
| Ranking (2021 position) | Company | Revenue | Employees |
| 1 (1) | Boots UK Ltd | £7.8bn | 42,564 |
| 2 (2) | Sytner Group Ltd | £4.87bn | 9,466 |
| 3 (6) | Barratt Developments plc | £4.81bn | 6,422 |
| 4 (5) | Frasers Group plc | £3.62bn | 26,496 |
| 5 (4) | Next plc | £3.53bn | 24,491 |
| 6 (3) | Pendragon | £2.92bn | 7,351 |
| 7 (7) | Toyota Motor Manufacturing (UK) Ltd | £2.11bn | 2,725 |
| 8 (9) | Bloor Investments Ltd | £1.94bn | 3,431 |
| 9 (10) | Amalgamated Holdings Wilkinson Ltd | £1.36bn | 16,669 |
| 10 (17) | Dunelm Group plc | £1.33bn | 10,572 |
| 11 (12) | Aggregate Industries UK Ltd | £1.14bn | 3,318 |
| 12 (16) | Bowmer and Kirkland Ltd | £1.11bn | 1,577 |
| 13 (20) | Bombardier Transportation UK Ltd | £1.05bn | 3,930 |
| 14 (13) | Samworth Brothers (Holdings) Ltd | £1.05bn | 9,659 |
| 15 (15) | Staffline Group plc | £927.6m | 2,357 |
| 16 (18) | Rolls-Royce plc | £925.73m | 4,337 |
| 17 (22) | Watches of Switzerland Group plc | £905.08m | 1,984 |
| 18 (14) | Caterpillar (UK) Ltd | £756.41m | 2,184 |
| 19 (19) | Motorpoint Group plc | £721.4m | 769 |
| 20 (21) | Miller Homes Group Ltd | £664.8m | 1,007 |
East Midlands Chamber's verdict on the EM Top 500 index
Scott Knowles, chief executive of East Midlands Chamber, said: "When we first began the East Midlands Top 500 Companies back in early 2020, it created a mechanism to gauge the health of the region's economy in a relatively stable trading environment.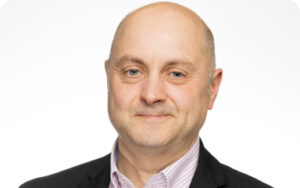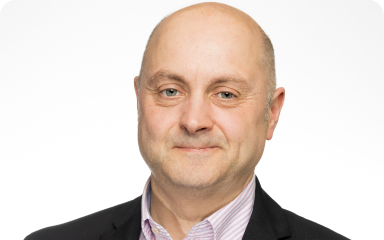 "Since then, our businesses have faced a series of challenges at a scale never previously experienced, from forced closures due to Covid-19 lockdowns through to a stop-start economy and a cost-of-doing-business crisis that drags on today.
"This fourth edition of the EM Top 500 reflects the impact of the pandemic and provides a clear picture of its lingering effects on our economy.
"But it also demonstrates something we've always known – the East Midlands business community has tremendous resilience, innovation and creativity, which has never shone brighter than throughout this deeply troubling period to minimise the negative effects.
"While the furlough scheme helped many, the fact that the EM Top 500 workforce declined by 7.5% with a 9.3% drop in overall turnover also indicates our firms' determination to support their people and carry on as normally as possible.
"Despite the sustained challenges, we are now in a period of recovery in which businesses seek new domestic and international growth opportunities.
"Together, they are putting the East Midlands on the map as a Centre of Trading Excellence – a place for making things, moving them and innovating in how we do this – and in the coming years the EM Top 500's findings will undoubtedly illustrate the fruits of their labour. "
To read the full EM Top 500, visit www.business-live.co.uk/all-about/east-midlands-top-500