Commenting on the Government's announcement that the CE safety mark can be used indefinitely in the UK, East Midlands Chamber director of partnerships and international trade lead David Pearson said: "Businesses will breathe a sigh of relief that pragmatism has prevailed at last in the Government's approach to the safety marking of products sold in Great Britain.
"Removing usage of the current EU marking system, called CE, would result in significant costs for businesses, even in just the UK internal market.
"With inflation still high and interest rates continuing to rise, this announcement will bring some welcome respite, particularly for manufacturers that have been among the most exposed to rising costs alongside increased red tape at the border.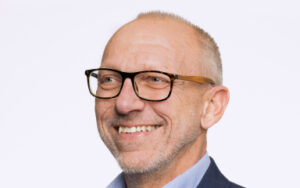 "There are strong benefits for business in retaining the most recognised system for testing and marking of industrial and electrical goods.
"This will save money and grow exports, whereas divergence from the current system would have had a costly impact on investment, trade and ultimately jobs.
"Having to use two marking systems, one for in the UK and one for the EU market, would have also led to limited choice for customers if firms decided not to do both, but this outcome puts the choice back in companies' hands.
"Now we must develop processes for regulatory co-operation between the EU and UK, so that businesses can avoid any unnecessary cliff-edges on the introduction of future regulations affecting UK-EU trade in goods."