Seven East Midlands businesses will fly the flag for the region at a national awards programme run by the British Chambers of Commerce (BCC).
They were each named regional winners in different categories of the BCC Chamber Business Awards today (28 September) and will now compete against companies from other parts of the country in one of the UK's most prestigious business awards on 18 October.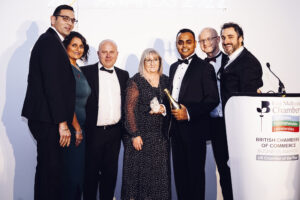 The organisations, which were previously recognised in East Midlands Chamber's Business Awards last year, are:
BrightER Futures programme (De Montfort University and ER Recruitment), Leicestershire: Problem Solver category
Scope Construction, Leicestershire: Rapid Riser category
TTK Confectionery (trading as The Treat Kitchen), Nottinghamshire: Workforce Developer category
Copley Scientific, Nottinghamshire: Global Player category
Future Life Wealth Management, Derbyshire: Game Changer category
Cosy Direct, Derbyshire: Planet Saver category
Leicestershire Cares, Leicestershire: Community Champion category.
East Midlands Chamber chief executive Scott Knowles said: "The resilience, ingenuity and hunger for growth within the East Midlands business community never ceases to amaze.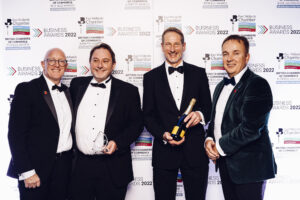 "Our firms have faced some of the greatest challenges they will have ever encountered in recent times. Rather than become consumed by these, they have instead found new ways to succeed, whether that be through collaborating with other organisations, adopting new technologies to innovate, connecting with local communities, developing new export markets, or identifying opportunities for driving environmental and cost efficiencies.
"This is exemplified by these seven fantastic organisations, a snapshot of the world-class businesses we have in the East Midlands that will fly the flag for our region at the BCC Chamber Business Awards. We wish them all the best of luck in bringing home honours on the night."
East Midlands Chamber's Business Awards return for 2023 in November. Finalists and details of the gala dinners for Derbyshire, Leicestershire and Nottinghamshire can be found at www.emc-dnl.co.uk/services/business-awards.