Commenting on Prime Minister Rishi Sunak's announcement today (4 October) that the rest of HS2 will be scrapped, East Midlands Chamber chief executive Scott Knowles said: "Businesses in the East Midlands are exasperated at the HS2 saga that has been playing out for over a decade now and this latest embarrassing U-turn is another nail in the coffin for the Government's levelling up mantra, which shows little sign of arriving in our region.
"While lots of the discussion today will be about the impact on Manchester and other parts of the North, the East Midlands continues to be bottom of the pile when it comes to public transport investment.
"Much like the trains travelling on our Victorian rail infrastruc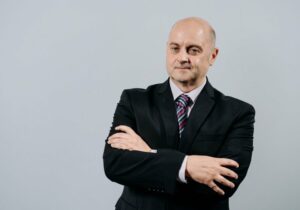 ture, we find ourselves once again at a standstill, far away from the destination we want to reach and with next to no idea how we're supposed to get there.
"Rail in our region has been a political hot potato for decades – we are still waiting for Midland Main Line electrification to be delivered and plans for the HS2 Eastern Leg were scaled back in the Integrated Rail Plan, resulting in areas like Chesterfield, Staveley and Toton losing out on significant economic regeneration benefits.
"At a time when we need to demonstrate to the rest of the world that we're a country with big ambition, there is instead a complete inability to deliver major infrastructure projects, as the chopping and changing of Government administrations is reflected in policy indecision.
"The East Midlands is a world-class producer of products. This demands a world-class transport infrastructure to get these goods and services across the country, and around the globe.
"This announcement damages confidence and has real-world impacts in terms of job creation and business investment, not to mention job retention among the numerous East Midlands businesses that play a key role in the HS2 supply chain.
"Government is failing one of its basic principles – to use economic policy that creates an environment in which business can thrive, invest and create jobs. Forget levelling up – it feels like we are being levelled down in the East Midlands. Again."