Commenting on the latest figures from the Office for National Statistics (ONS) showing UK GDP increased by 0.2% in the month to August, East Midlands Chamber chief executive Scott Knowles said: "Despite the deeply-rooted challenges for businesses, these figures shine a light on their tremendous resilience as they continue to defy expectations by heading off a widely-forecast recession.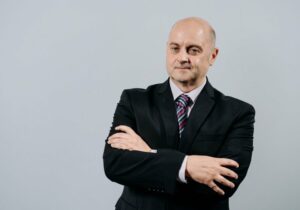 "However, it's clear the sluggish economy requires a major jolt to get back into a period of strong, sustained growth.
"In our research with East Midlands businesses ahead of the next General Election, they tell us they want to see long-term energy and industrial strategies, as well as investment in local and national transport infrastructure – along with digital infrastructure.
"This highlights just how foolish we have been to cancel HS2 at a time when we need to be bold and ambitious as a country. The promise of high-speed rail had been the basis for long-term economic growth strategies across numerous places in our region, including Nottingham, Derby and Chesterfield, but these are now up in the air.
"It's therefore imperative for our political leaders to provide detailed plans about how they intend to
redistribute the planned investment in the East Midlands into other road and rail projects that will achieve similar growth opportunities.
"This is also just one piece of the puzzle. We have outlined in our regional economic blueprint, A Centre of Trading Excellence: A Business Manifesto for Growth in the East Midlands and Beyond, the need to focus on the 'four Is' – investment, innovation, infrastructure and international trade – in order to help businesses do what they do best, which is to stimulate growth and create opportunities in their local areas."