Commenting on the Bank of England's decision today (2 November) to leave the base rate unchanged at 5.25%, East Midlands Chamber chief executive Scott Knowles said: "Given high interest rates have been one of the biggest concerns for East Midlands businesses in recent times, they will be relieved to see the Bank of England leave the base rate unchanged, having finally paused it in September following 14 consecutive hikes.
"With inflation remaining at 6.7% in September, there had been some forecasts that interest rates would rise again but we've always said the impact of the Bank's rates decisions will take time to filter through into the economy.
"Indeed, we are already identifying some of these effects in the feedback we have received from East Midlands businesses.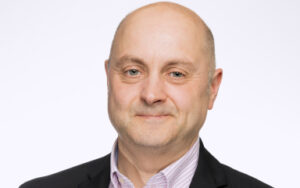 "Our Quarterly Economic Survey illustrating how the squeeze on prices from energy, fuel, raw materials and people has declined in recent months, with our latest data showing the proportion of businesses intending to increase their prices has roughly halved over the past year.
"If the Bank's aim has been to dampen demand in the economy, this has now been achieved as domestic and international sales in our region have decreased considerably in recent months.
"The flip side of raising the base rate is it makes borrowing more expensive for companies and thus has a detrimental impact on investment – a crucial ingredient in raising productivity in order to bring prices down and grow the economy.
"Investment intentions in the East Midlands have been at a very low base for too long now and there is little to suggest this picture moving any time soon, particularly while interest rates remain at the highest level in more than 15 years.
"We hope the Bank will continue taking some time to pause its relentless monetary tightening policy, allowing the economy to adjust on its own accord over the coming months.
"From Government, we need a dedicated policy that focuses on what we call the 'four Is' in our East Midlands Business Manifesto for Growth, A Centre of Trading Excellence – investment, innovation, infrastructure and international trade.
"Action in these areas should involve helping with the tight labour market by incentivising firms to upskill their people and making it easier to recruit skilled workers from overseas, more financial support for investment in research and development, and cutting red tape that continues to hinder exports."