Commenting on the latest figures from the Office for National Statistics (ONS) showing there was zero growth in UK GDP between October and December 2022, East Midlands Chamber chief executive Scott Knowles said: "Given it had been widely predicted the UK was in a recession at the end of last year, it's reassuring to know our economy is perhaps more resilient than many of us realised.
"In the East Midlands, we had already witnessed this during the pandemic as many firms quickly adapted to a severely tough trading environment to diversify their revenue streams and seek new opportunities to not only survive, but thrive.
"We have seen this resilience on display over the past year during a cost-of-doing-business crisis that has effectively wiped out margins and restricted investment.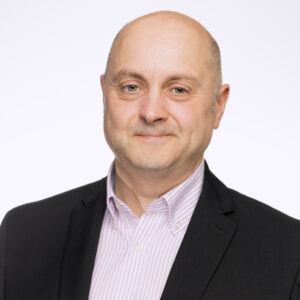 "With the Spring Budget fast approaching, it's vital the Government steps in to support business by creating a long-term plan for growth so we can finally get out of this period of economic stagnation.
"In our Business Manifesto for Growth, we have presented a formula for kickstarting the economy in the East Midlands, which can be replicated on a national scale, by 'getting the basics right'.
"This means cultivating a wider business ecosystem geared around supporting success, which should focus on incentives to invest in skills, support certainty for companies by developing a long-term approach to business taxation and regulation, and prioritise physical and digital infrastructure.
"Reducing barriers to international trade and supporting businesses to invest in innovation are also key ingredients of a booming economy."