While sticky inflation, rising interest rates and skills gaps continue to cause concerns for businesses across the UK, a new study suggests the East Midlands may be bucking the national trend.
Research from East Midlands Chamber shows firms across Derbyshire, Leicestershire and Nottinghamshire are performing well, with improvements reported in sales activity, cashflow and pricing expectations between April and June 2023.
The business representation group's Quarterly Economic Survey (QES), which is delivered in partnership with the University of Leicester School of Business, also showed a third consecutive quarterly fall in the number of businesses reporting difficulties in filling vacancies.
However, there is caution ahead as the survey also showed a decline in advanced orders, future recruitment and investment intentions. The Chamber says increasing business investment is crucial to driving up productivity in order to bring down prices and, thus, inflation.
East Midlands economic trends explained
East Midlands Chamber director of policy and insight Chris Hobson said: "Against a backdrop of continued challenges facing businesses when it comes to stubbornly high inflation, low growth and Bank of England decision-making, the results from our second QES of the year gives us cause for optimism the East Midlands is bucking the trend and delivering a strong performance.
"While any growth is relative to what has come before in terms of how these results should be interpreted, responses to questions around concerns and events driving price pressures give further credibility to the argument that factors such as higher utility costs, inflated wage settlements and expensive fuel are all easing as problems for businesses during 2023.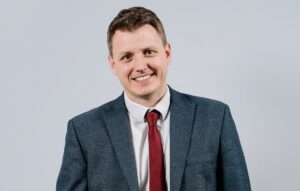 "The percentage of firms reporting pressure to increase their own prices has fallen sharply, down to 36% – compared to 54% last quarter and 60% three quarters ago – with a corresponding growth in those looking to keep prices the same, suggesting many of the increased costs have now been passed on.
"While messaging from policymakers remains tentative, the mood music among businesses is much more positive, with 41% of firms now expecting their profitability to grow over the next quarter, an increase over the previous three quarters from 38%, 34% and 28% respectively. In contrast, those expecting a drop in profitability has fallen from 41% in Q3 2022 to 26% this quarter.
"We're clearly not completely out of the woods yet – advanced orders saw a slight slowdown and investment intentions remain stubbornly low – however, the regional economy is continuing the pick-up that began at the start of this year. A more stable policy environment over recent months will have supported an improvement in sentiment.
"As we get closer to a general election, it's important that politicians and institutions behave responsibly with regards to policy announcements and fiscal decisions. The UK economy has already defied the expectations of six months ago – it's important to capitalise on this now and not do anything that may inadvertently rocking the boat.
"At the same time, it remains imperative that Government backs business by focusing on what we call the 'four Is' – investment, innovation, infrastructure and international trade – all of which is laid out in our regional economic blueprint, A Centre of Trading Excellence: A Business Manifesto for Growth in the East Midlands and Beyond."
East Midlands Chamber QES Q2 2023 data
Key findings from the Quarterly Economic Survey Q1 2023 for the East Midlands*, which was completed by 340 organisations between 15 May and 9 June 2023, included:
UK and overseas sales grew by a net 4% and 8% respectively between the first and second quarters of the year, but advanced UK and overseas sales were down by 5% and 1% respectively
62% of businesses added to their headcount in Q2 2023, compared to 60% in the previous quarter and 57% before that
While recruitment is growing, problems persist also less intensely than previously – with seven in 10 businesses that attempted to recruit experiencing problems in filling roles, compared to eight in 10 at the end of last year
Rising prices resulting from cost pressures for energy, raw materials, people and fuel are easing, with a net 31% of businesses expecting they will be forced to raise their own prices – down from a net 52% in the previous quarter
While a net 2% of firms reported a decrease in cashflow, there was an 11% positive swing compared to the first three months of the year
Investment intentions, having grown in Q1, are trending downwards again, with a 3% decrease quarter on quarter for both investment in plant and machinery, and investment in training
The trajectory of business confidence shows a mixed picture, with confidence in turnover prospects down by 1% compared to the previous quarter but up by 7% for profitability expectations.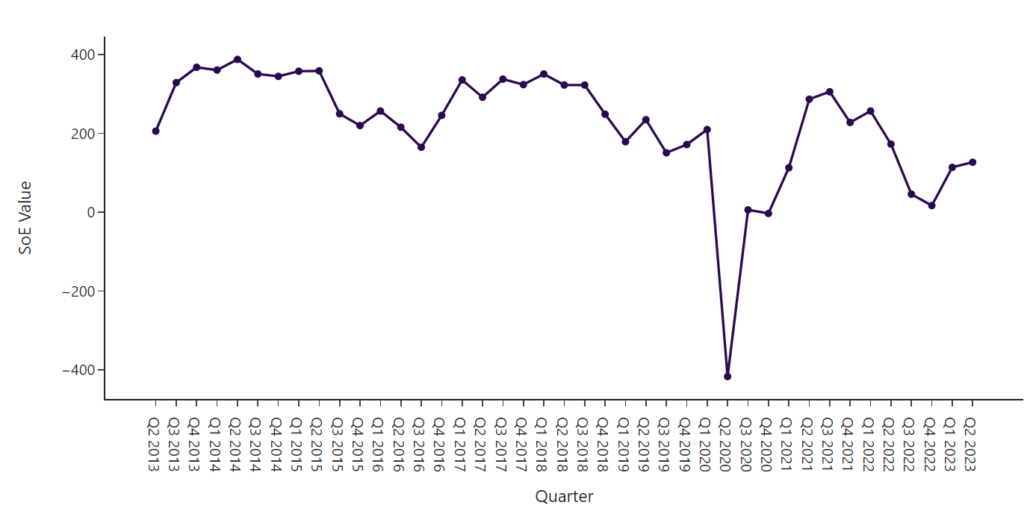 Professor Mohamed Shaban, associate dean for business and civic engagement at the University of Leicester School of Business, said: "Currently, business sentiment is cautious in relation to the domestic market, with sales falling compared to the previous quarter.
"The general outlook is consistent with views expressed in the previous quarter. Businesses involved in overseas markets also reflect this caution. The business environment is likely to be affected by mixed expectations in relation to future political leadership and monetary policy decision.
"There is no significant increase in recruitment, reflecting the hesitancy of many East Midlands businesses. Additionally, the shortage of employees applying for highly skilled full-time jobs highlights the importance of much-needed investment to upskilling the workforce, particularly regarding support from the educational institutions for local businesses.
"Inflation is still at undesirable levels. The slight positive increase in business confidence is likely to be crushed next quarter by the recent increase in the Bank of England base rate to 5%, which will likely impact investment decisions and businesses' profitability in the short and medium term."
To read the full Quarterly Economic Survey report for Q2 2023, click here.